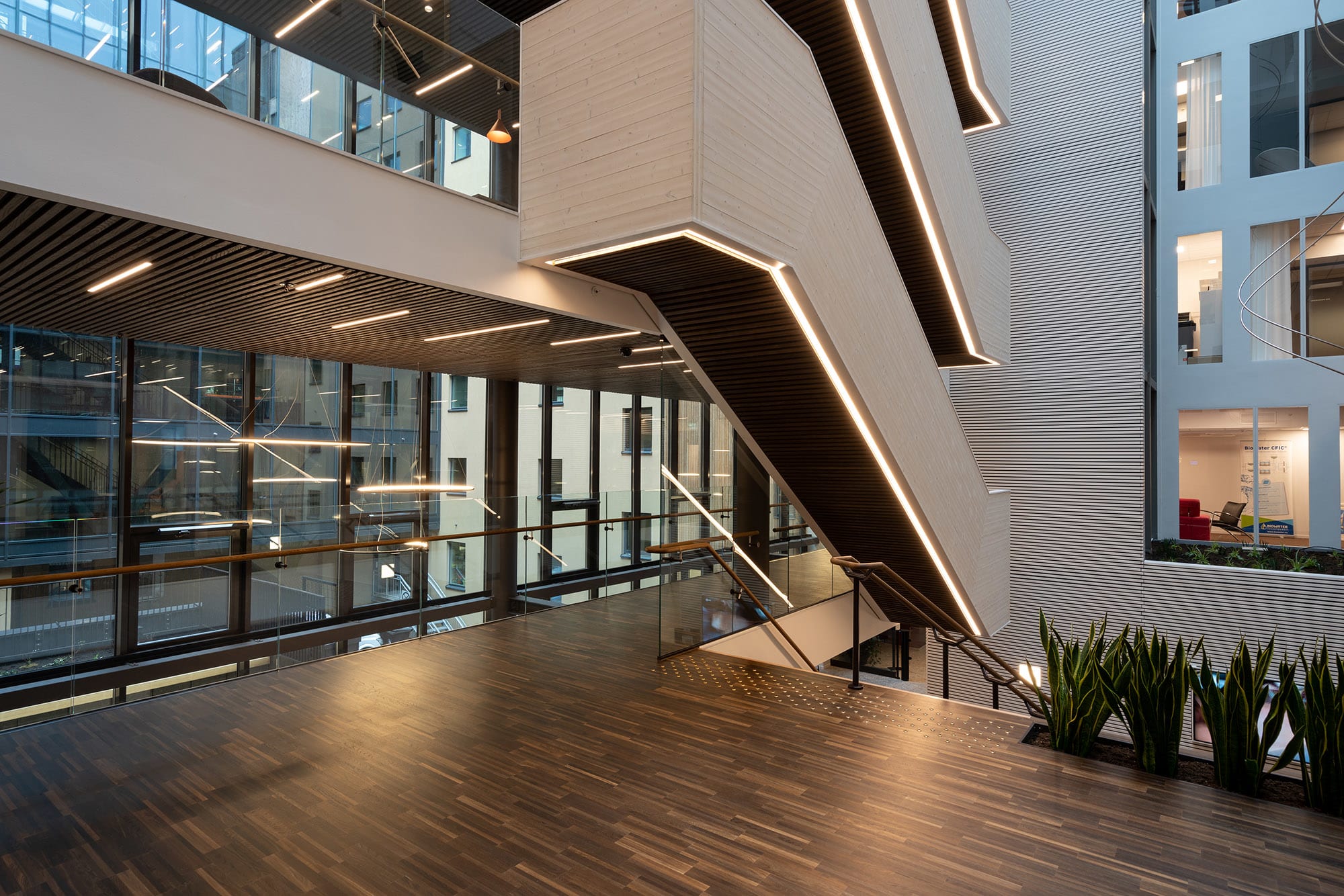 Linear lighting in corridors and staircases
We focus on lighting solutions in the application area of entrances, corridors and staircases.
Through clever light staging, corridors have been turned into real places of encounter. The lighting follows the proportions of the architecture and creates a special atmosphere.
Let yourself be guided by our project reference on the subject of linear lighting in the commercial sector.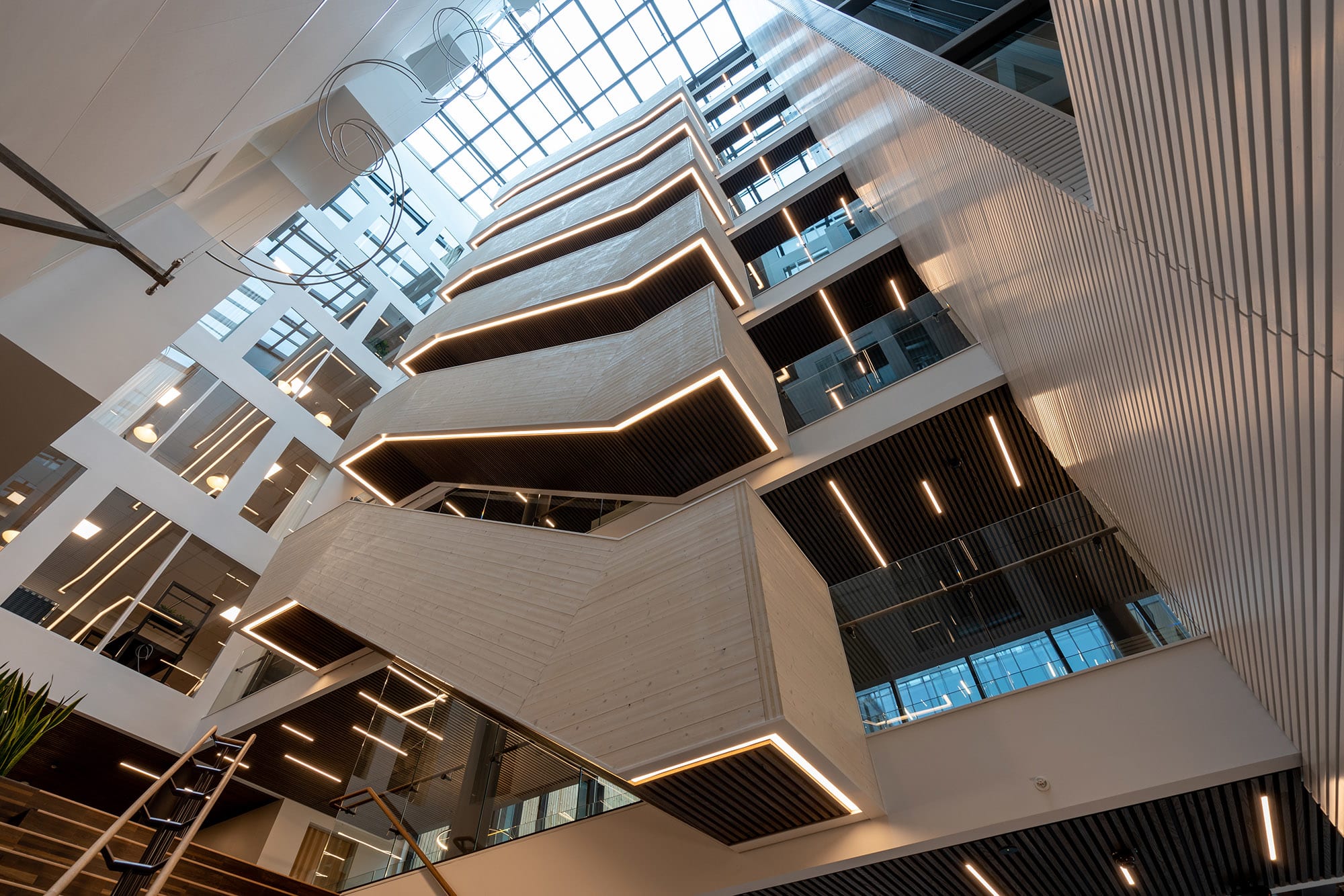 Recessed SLC LED strips in the wooden staircase
It gives a modern and clean look in combination with sustainable material choices.