LUV8 - Linear lighting of an exclusive office building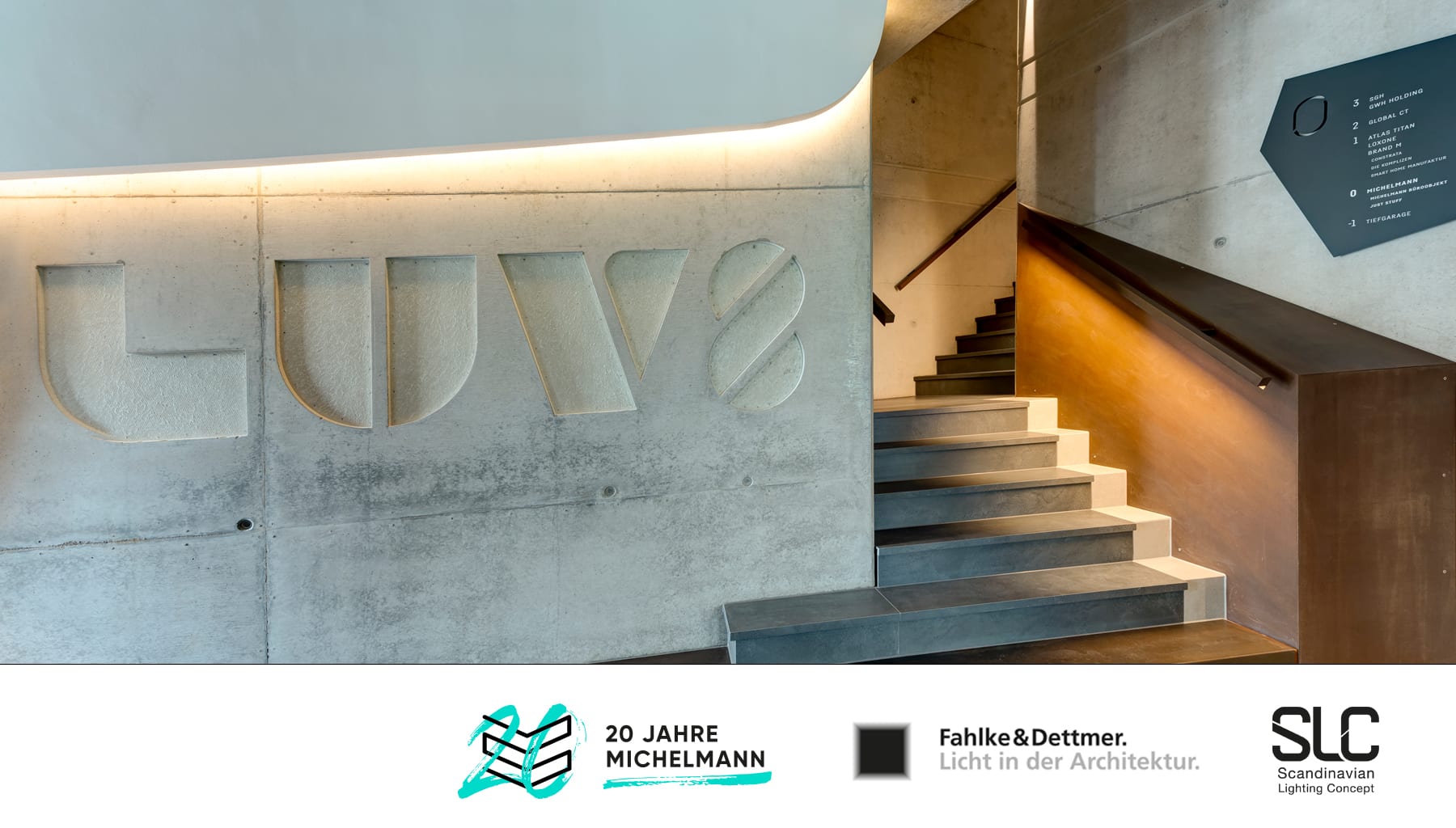 ---
The symbiosis of work and life
---
Located in the immediate vicinity of Lake Altwarmbüchen, the LUV8 project is characterized by an amorphous integration into the already existing natural surroundings. From the design of the building envelope to the floor plan configuration to the interior design:
LUV8 convinces with complex design continuity and offers open and innovative office spaces of high quality of stay, which bring people from different industries together in a creative place and motivate them to inspire each other.
---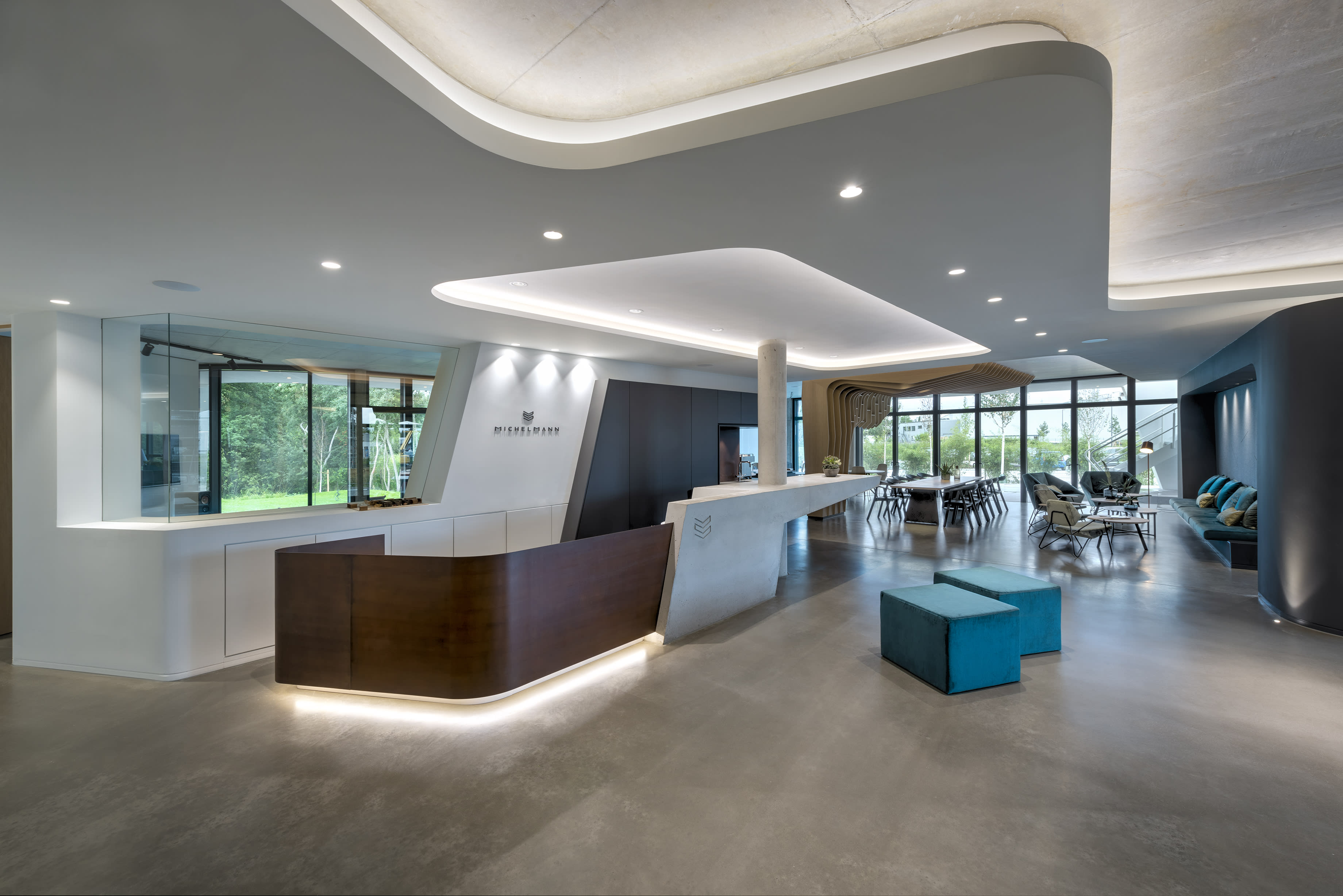 ---
In addition to workplaces, the new building offers space for exhibition areas and event spaces for events. On the one hand, the office building is embedded in a new business park with a large number of companies and is very well connected to the infrastructure in a central location; on the other hand, it is surrounded by extensive green spaces and nature at the rear.
---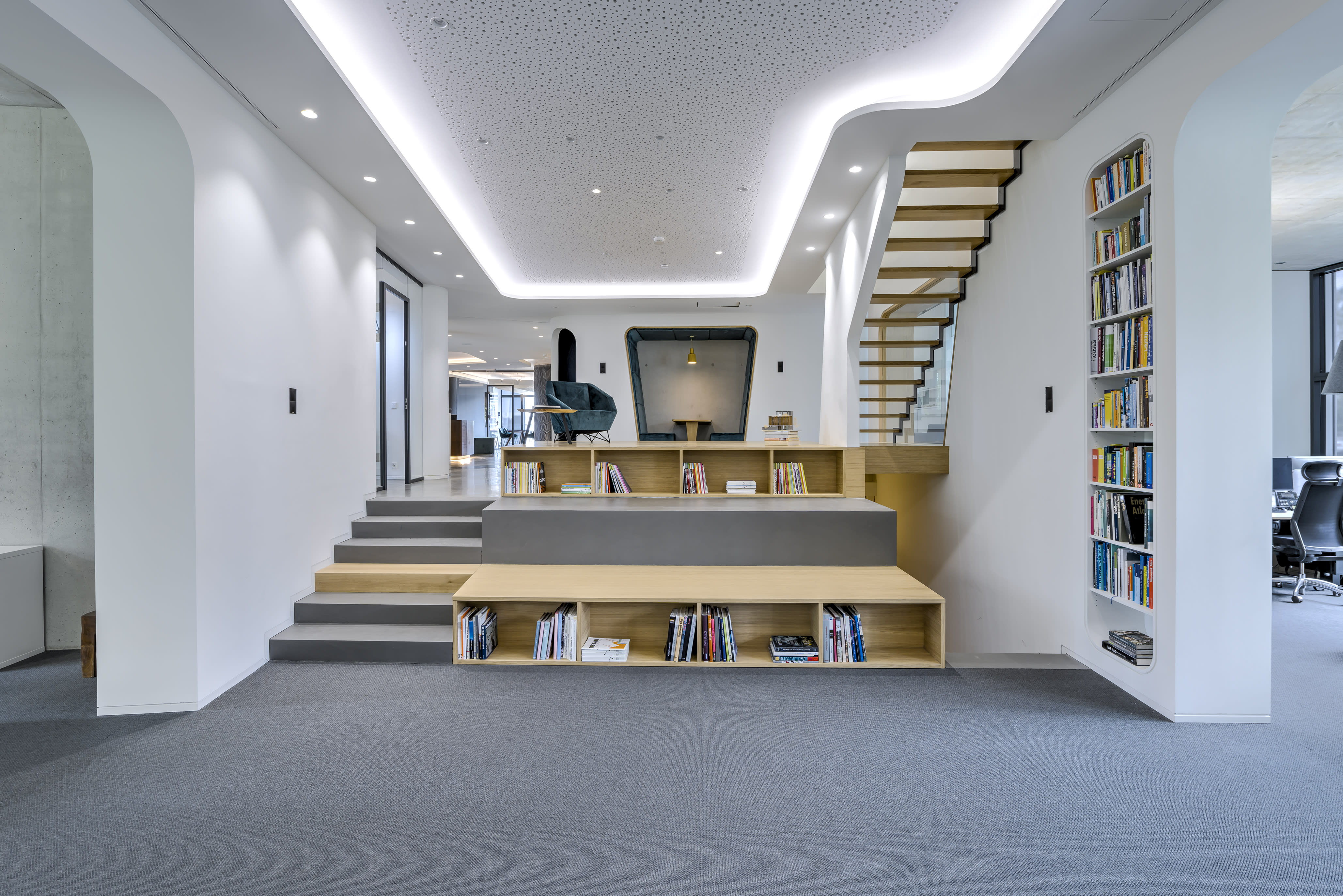 ---
In this situation, the building rises as a dynamic and sweeping composition in which large-format wooden aluminum window surfaces are framed by narrow bands of plaster. The striking appearance is complemented by projecting and recessed floors, creating generous terraces and an exciting interplay of light and shadow.
---
---
In addition to an underground parking garage, the exterior will be supplemented by visitor parking spaces near the entrance. The interior is accessed via a prestigious entrance area from which all four office levels can be reached. An elevator provides barrier-free access to all floors. Here, the floor-to-ceiling and continuous window fronts create a direct relationship between the work areas and the surrounding nature and a high degree of transparency. The view of the green from all areas as well as the light-flooded office rooms with flexible room layout enable a pleasant and productive working atmosphere. In addition, each office has its own access to a balcony or roof terrace.
---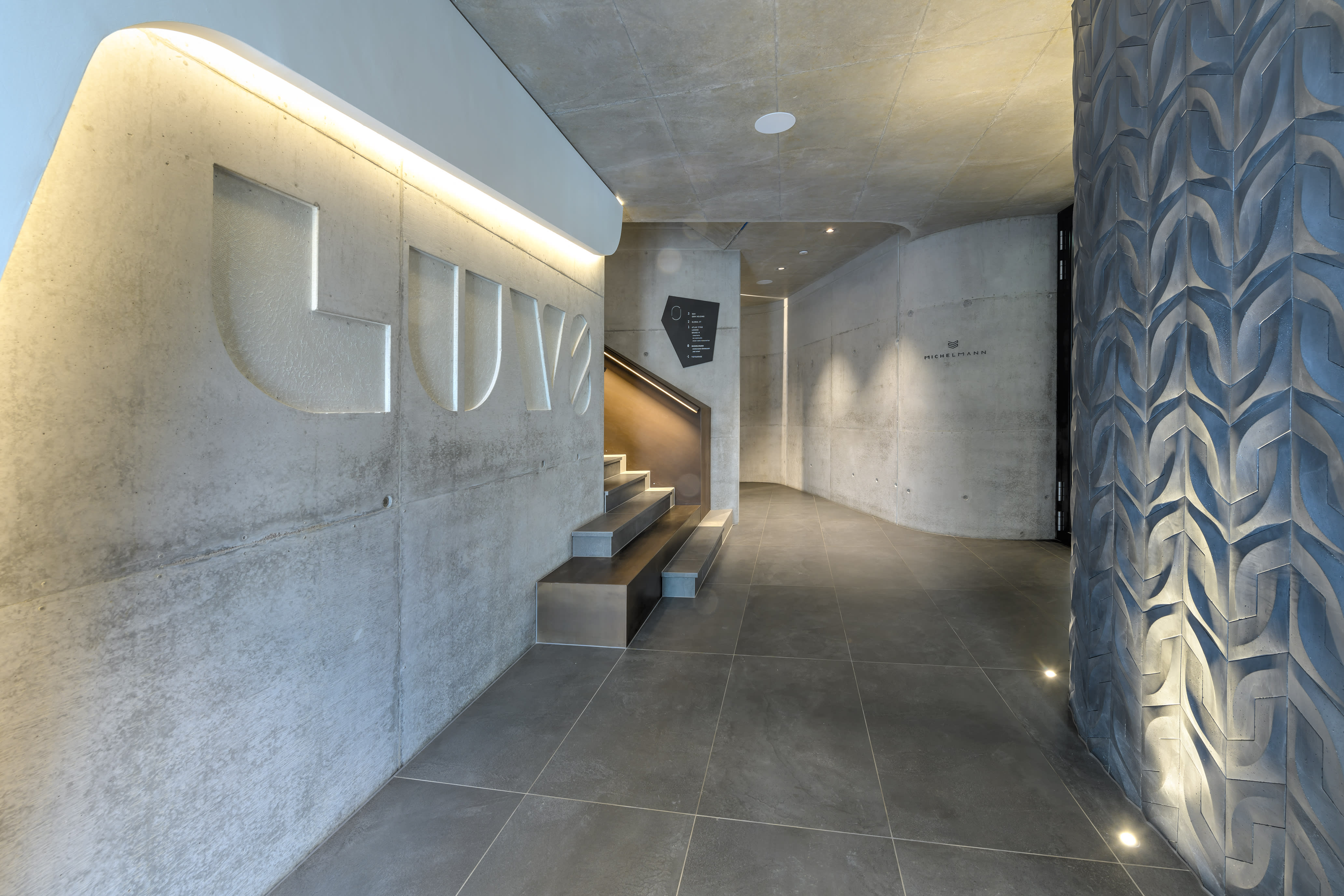 ---
The building was implemented as a low-energy concept with a 29.5-KWp photovoltaic system and concrete core-activated ceilings as heating and cooling elements, which are fed by a heat pump with ground probes. Thus, LUV8 is a highly forward-looking and energy-efficient building with permanently low utility costs.
---
---
For this project, The Light Group proudly supplied LED strips and controls. Our customer Fahlke&Dettmer carried out the project together with the architectural office and builder Michelmann Architekten GmbH.
---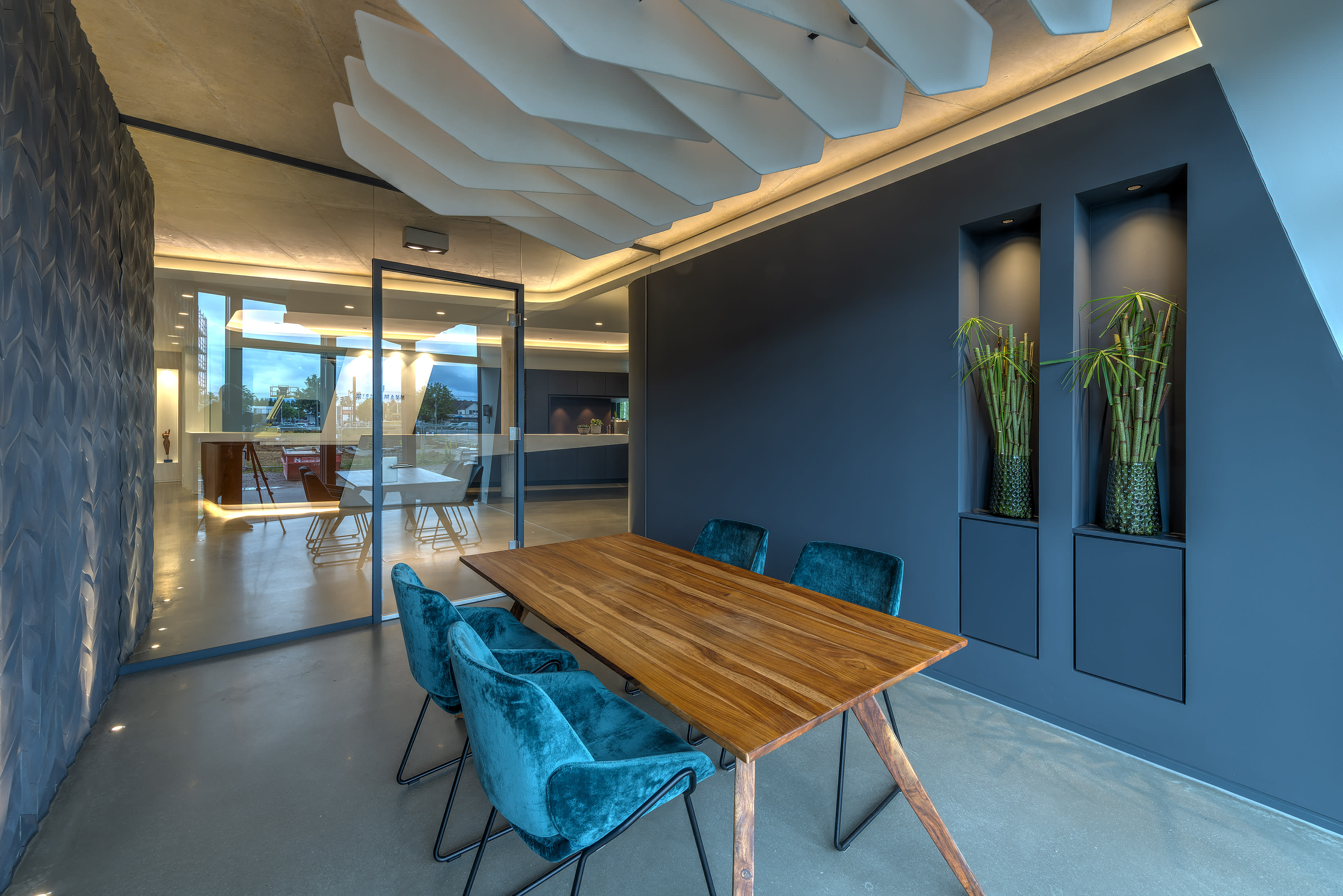 ---
Project references:
Architecture: MICHELMANN-ARCHITEKT GMBH
Building owner: Michelmann Büroobjekt GmbH
Light planning: Fahlke & Dettmer GmbH und Co.KG
Photography: Ralf Mohr Photography
---