RGBW LED-strip bar at a Theatre
in Kristiansand (Norway). This is a simple, but a powerful visual solution that gives an impressive effect. "Wow-factor" guaranteed. Take a look below to find out how it's done and get inspired for your next LED-Strip project.
This project applied the SLC RGBW 14,4W LED-strip. That LED-strip can emit the whole range of colors along with white light in 3000K. It is a fantastic solution for a bar, which can use the ambient light to create a suitable atmosphere for its events (f.ex. happy hour). All LED-strips from SLC have the high quality required for professional use and 5-year warranty.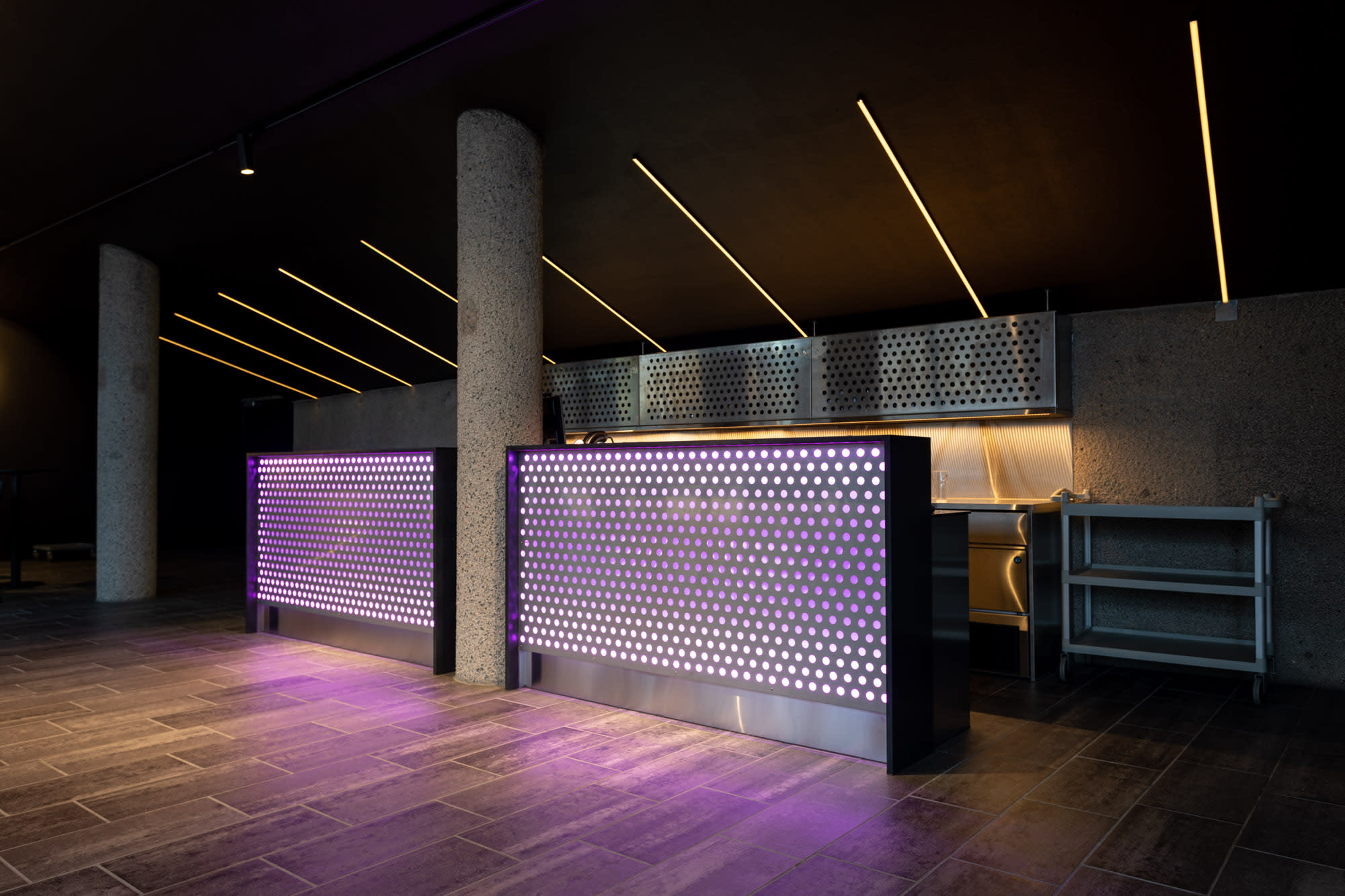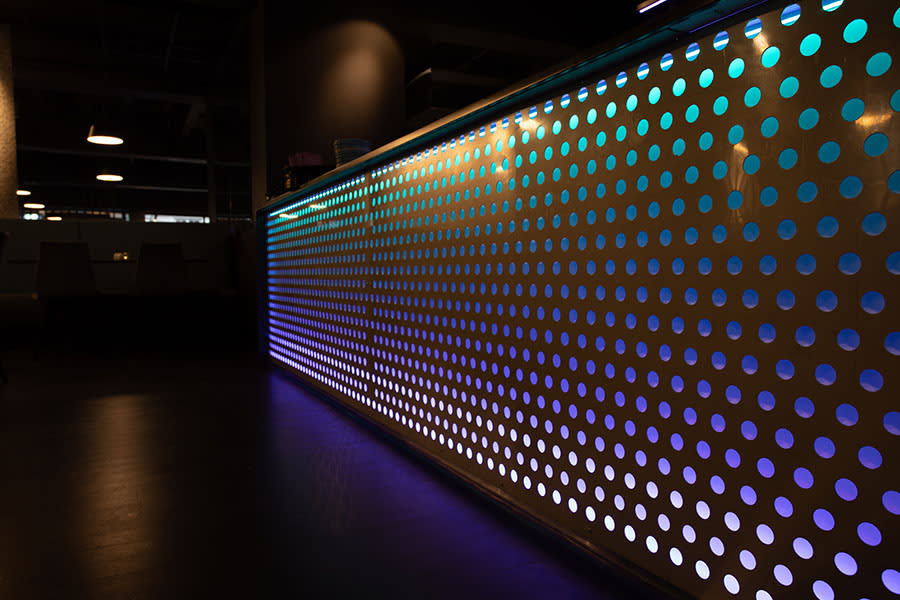 This is how it's done!
There are two SLC RGBW LED-strips installed inside of the bar. One in the top and one in the bottom. This allow two colors to blend together and create amazing color fades. A perforated metal plate is mounted in the front to emphasize the effect.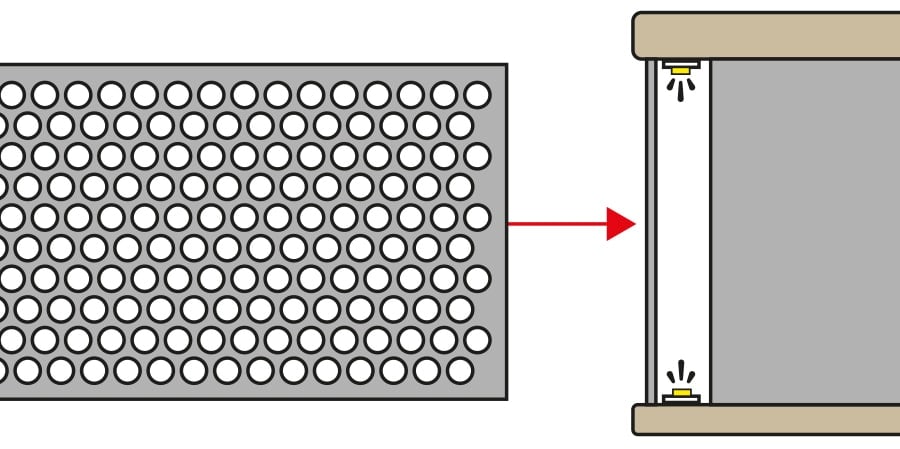 The effect looks great, and if you look closely you can see how the LED strip is installed on the picture below.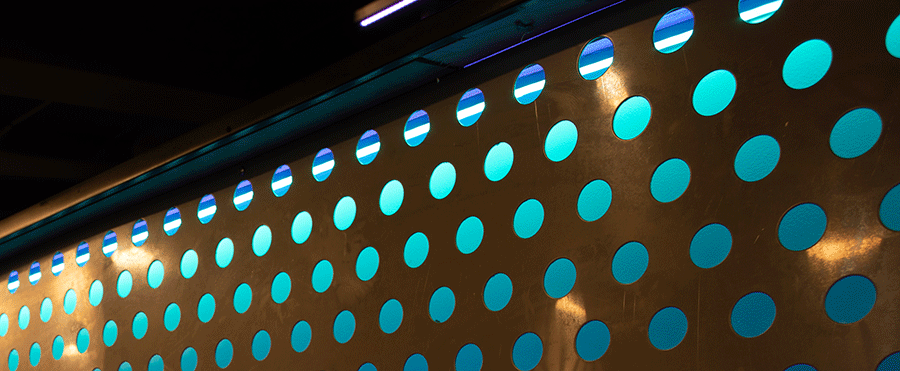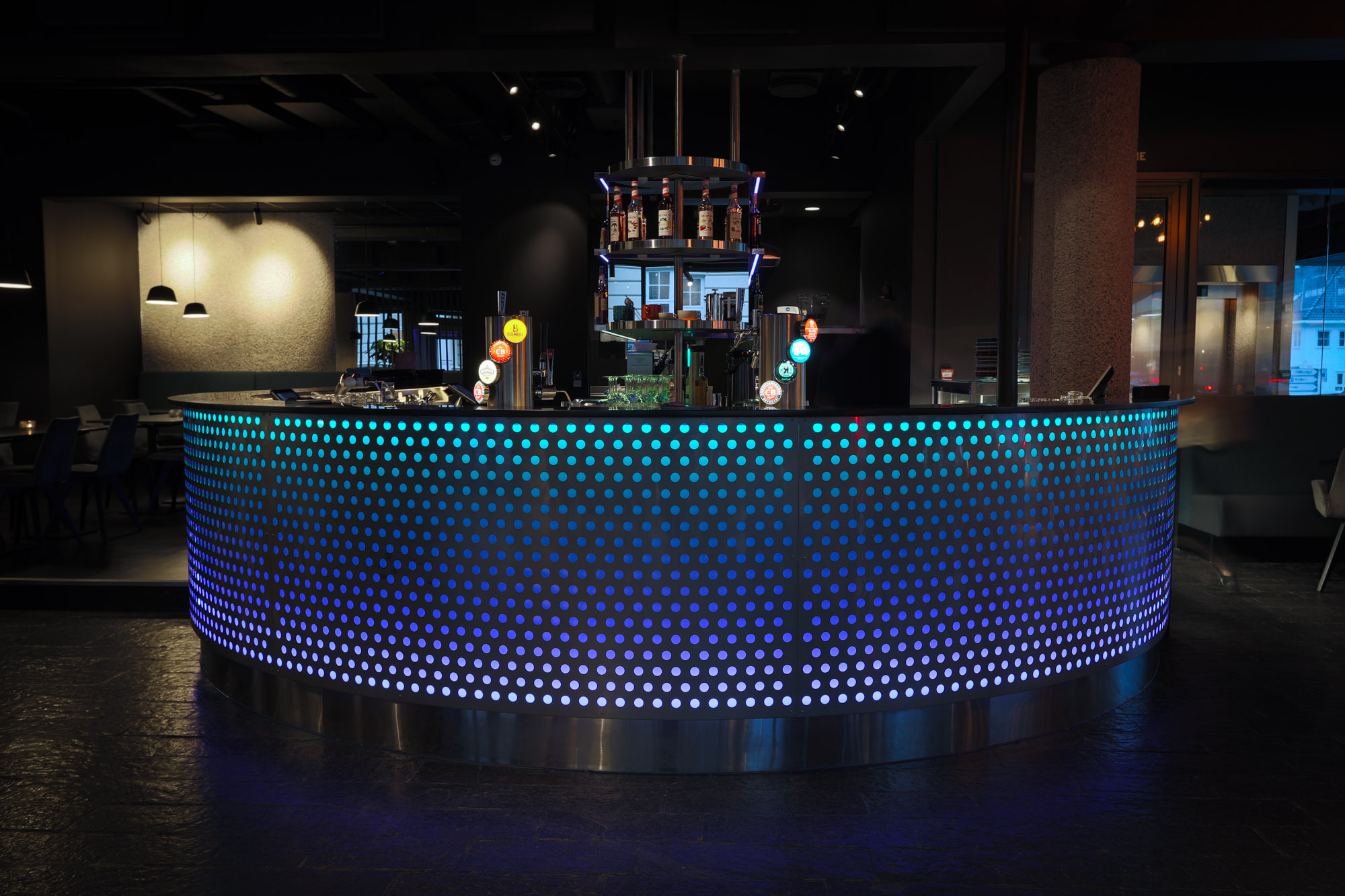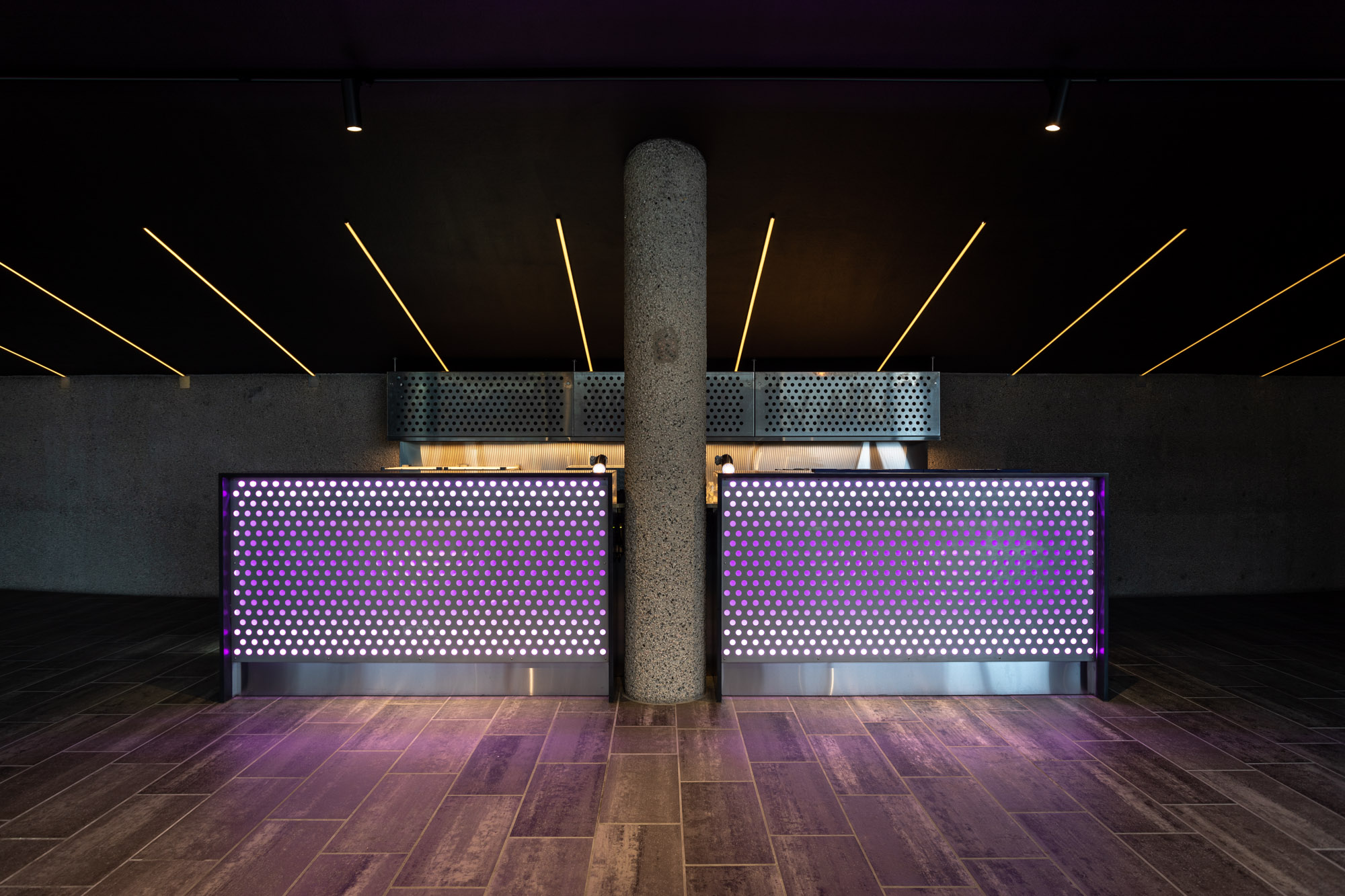 RGBW LED strips
Click on the products below to read more about the products used in this project.