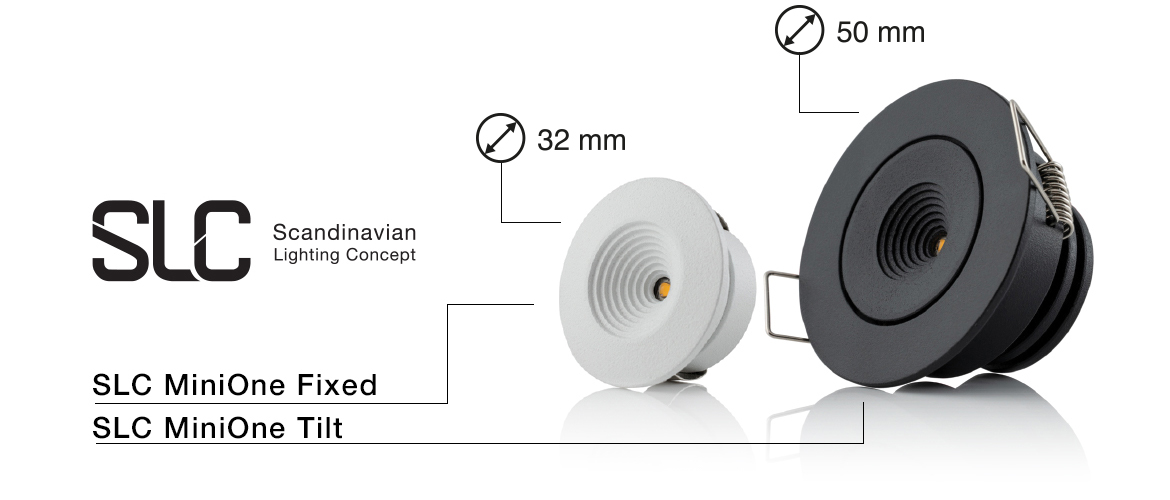 • Stylish decor downlights that give the final touch to your project.
• Dimmable with trailing edge dimmers.
• Good lumen output 165lm.
• Fixed version that can also be surface mounted with accessories.
• Tilt version for recessed mounting.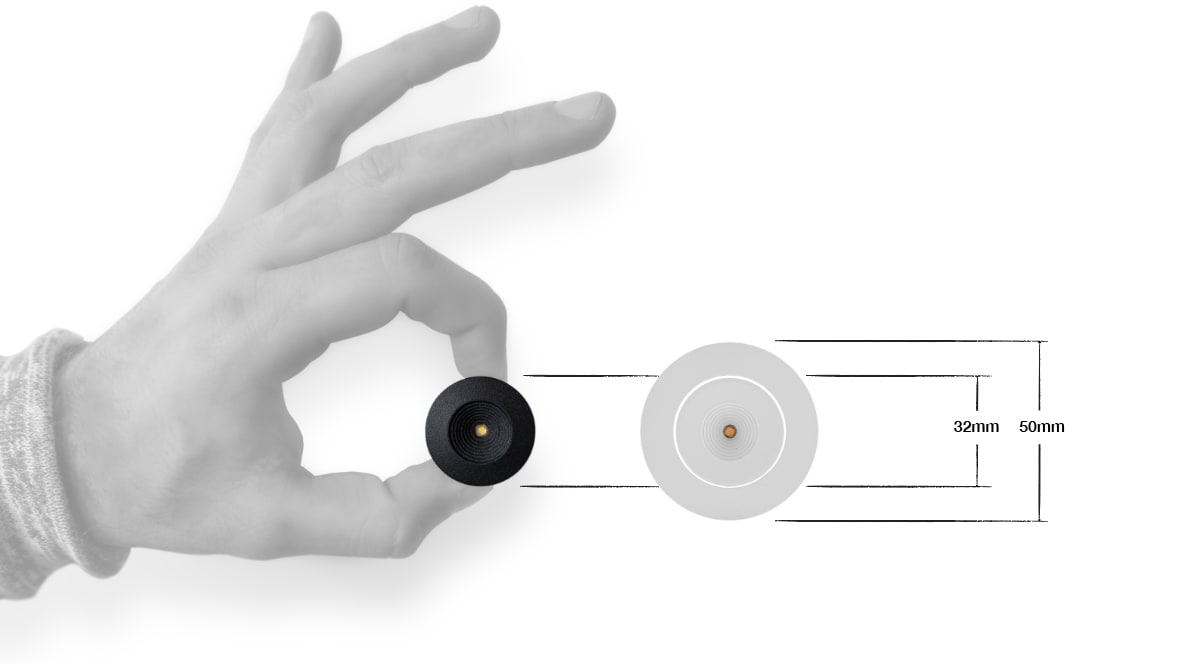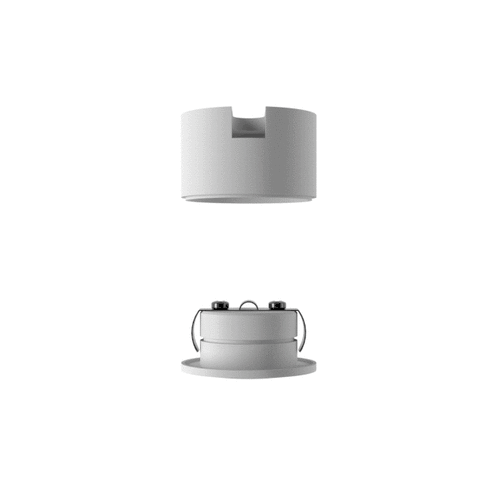 SLC MiniOne Fixed
MiniOne Fixed is a stylish mini-downlight with high lumen output and a wide beam angle designed for decorative lighting. Get the Final touch on your project with SLC MiniOne. Connect up to 6 downlights on one driver. Can be built-in or mounted on top with the MiniOne Tube accessory. Cut out hole: 25 mm / Built-in height: 18 mm.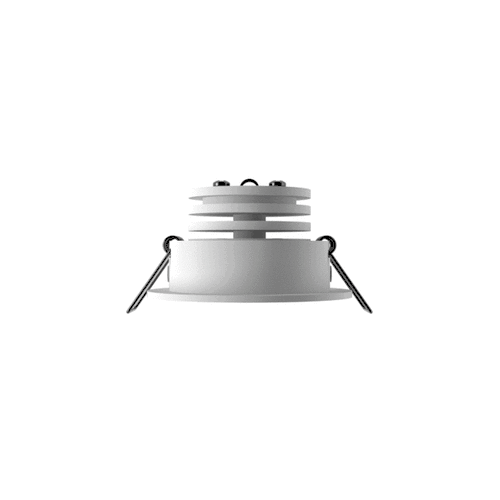 SLC MiniOne Tilt
MiniOne Tilt is a stylish mini-downlight with high lumen output and a wide beam angle designed for decorative lighting. Get the Final touch on your project with SLC MiniOne. Assemble up to 6 downlights on a driver. The MiniOne Tilt can be tilted 40°. Cut out hole: 44 mm / Built-in height: 31 mm