SLC Tunable White LED-Strips 10m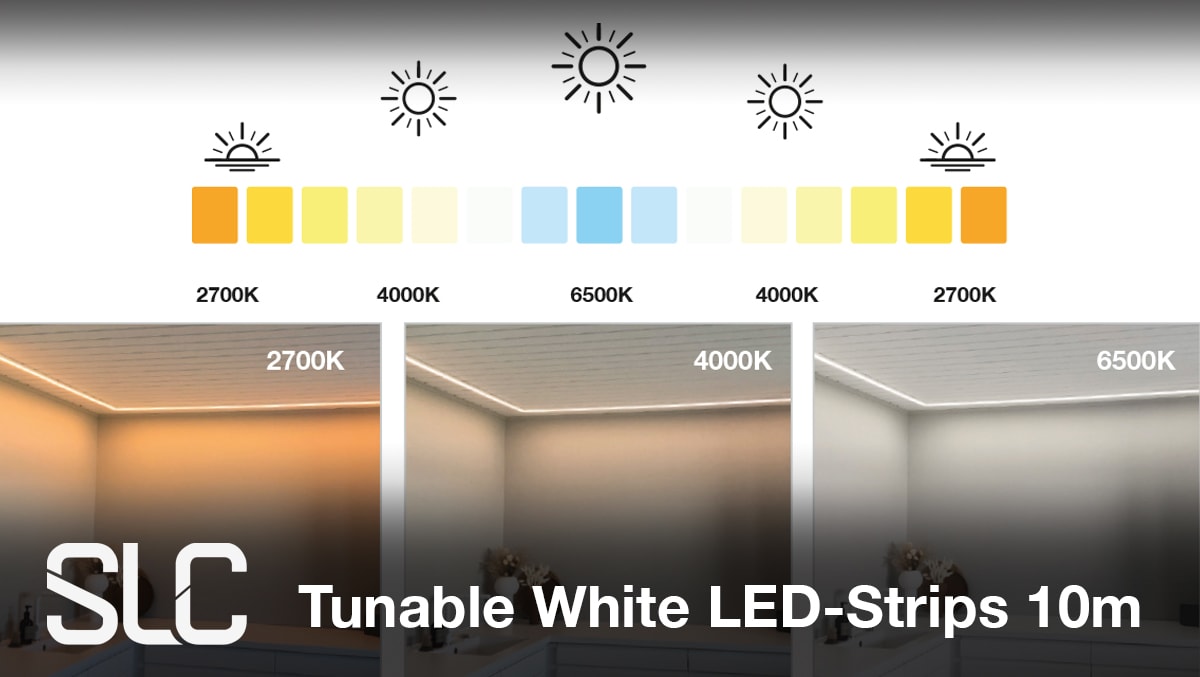 ---
Go further than before.
SLC Tunable White LED Strips
---
With the new SLC Tunable White LED strip, you can go up to 10m in one direction with just one feed.
---
Tunable White technology is a good solution when standard white color temperatures are not enough.
This LED strip combines two types of diodes: 2700K and 6500K, creating a dynamic white light spectrum.
Suitable for all solutions, such as direct, decorative, and backlight.
- 168 LED diodes per meter provide uniform linear light
- 10 meters on a single connection and a high lumen output of 1375l/m
- Available in three IP protection classes: IP20, IP54, and IP67