One step in the Green Direction
We care about the environment, and therefore we have designed a revolutionary way of packing downlights, High volume products create a high volume of waste. Here is our solution.
We started by thinking inside the box
By analysing the entire value chain from production, packaging, and transportation, we have managed to develop even more environmental friendly product. The box is made of 100% recycled cardboard. Required product information is laser-printed on the downlight, while product specifications and instructions are printed on the outside of the box. No need for plastic pouches, plastic labels and paper manuals.

Traditional packaging
One single traditional downlight box contains plastic cover for the downlight, protective plastic foam, printed user manual and a printed colour box. This results in a lot for waste and also needs to be recycled in different bins. That means extra work and more chance that the waste does not get recycled.

Stack it
We completely redesigned the packaging not only focusing on the materials. The shape of the box makes it possible to stack it when empty. This will encourage to recycle the paper waste and reduce the total volume of waste after installation job is done.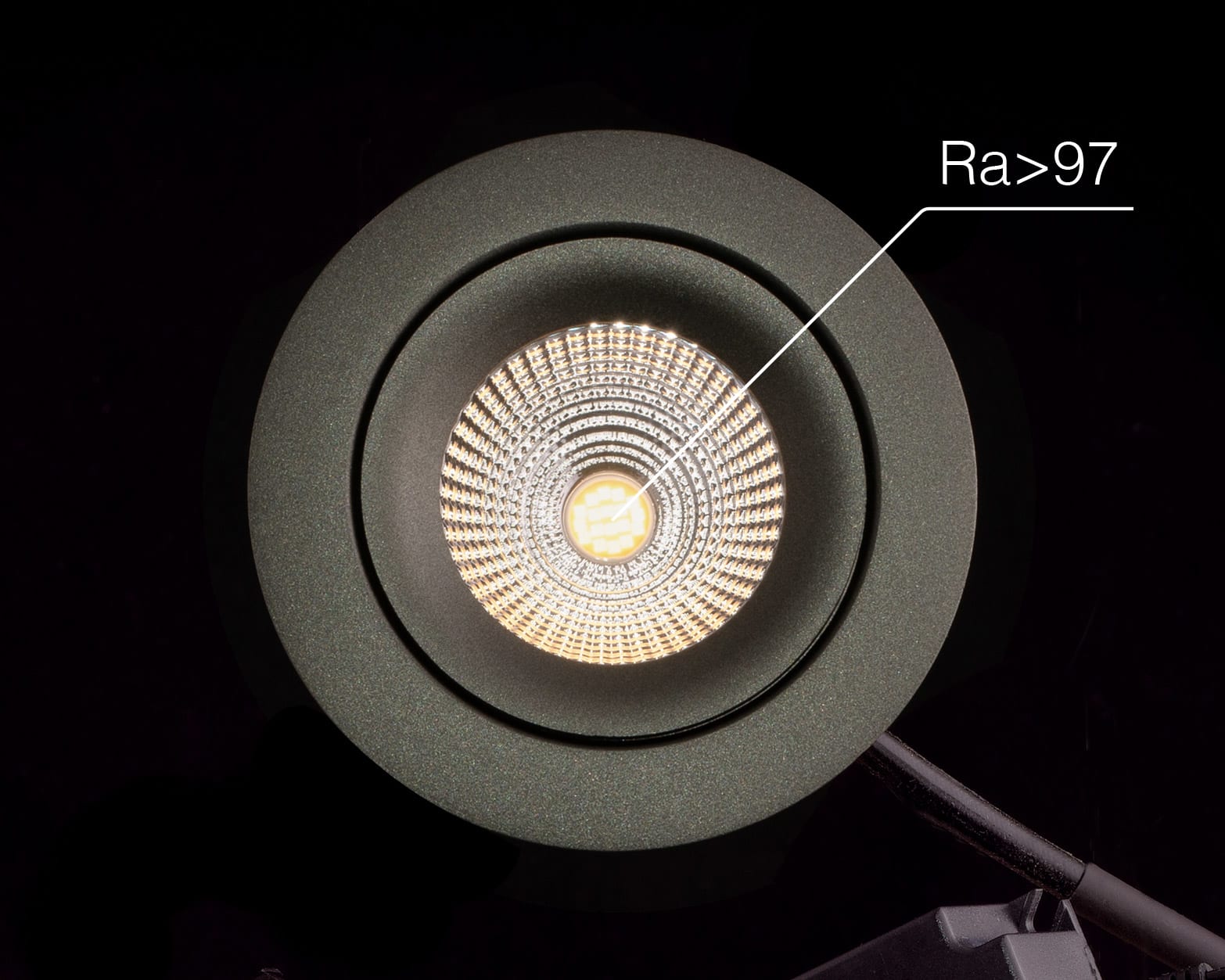 Ra>97 Chip
On top of the environmental statement, we have also upgraded the LED to the latest technology available on the market. The Green One offers sun-like color rendering with Ra>97!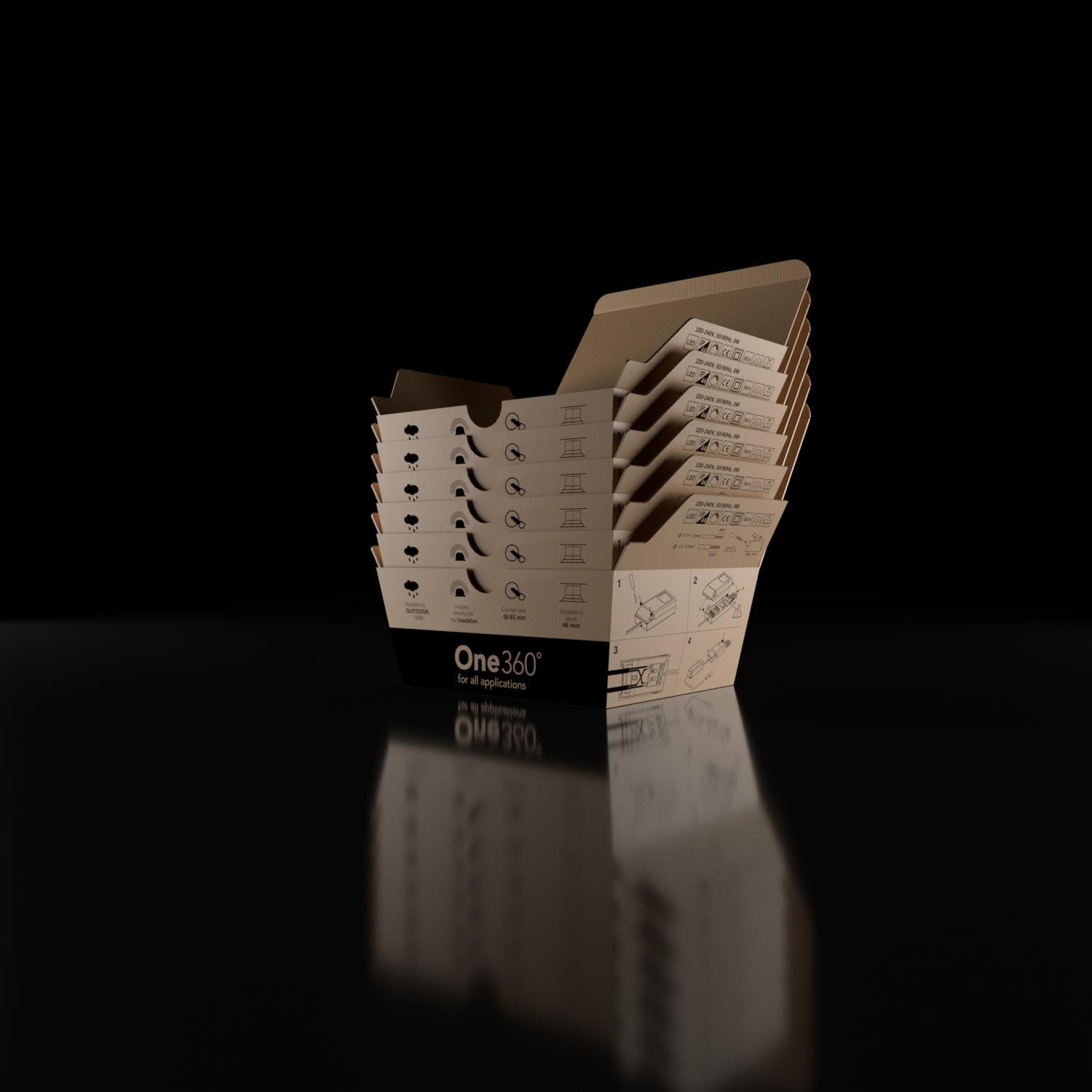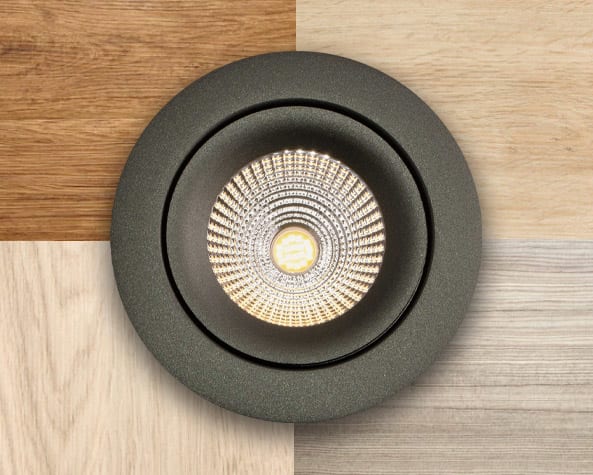 Trending colour
The Green One comes in a trendy colour, which harmonizes well with materials like wood, concrete and stone. It also underlines our focus on environmental aspects of product development process.
We don't stop with The Green One
We are already working on implementing all the environmental innovations from The Green One to our existing product range. OneSoft and One360 will be available in the new packaging this autumn.