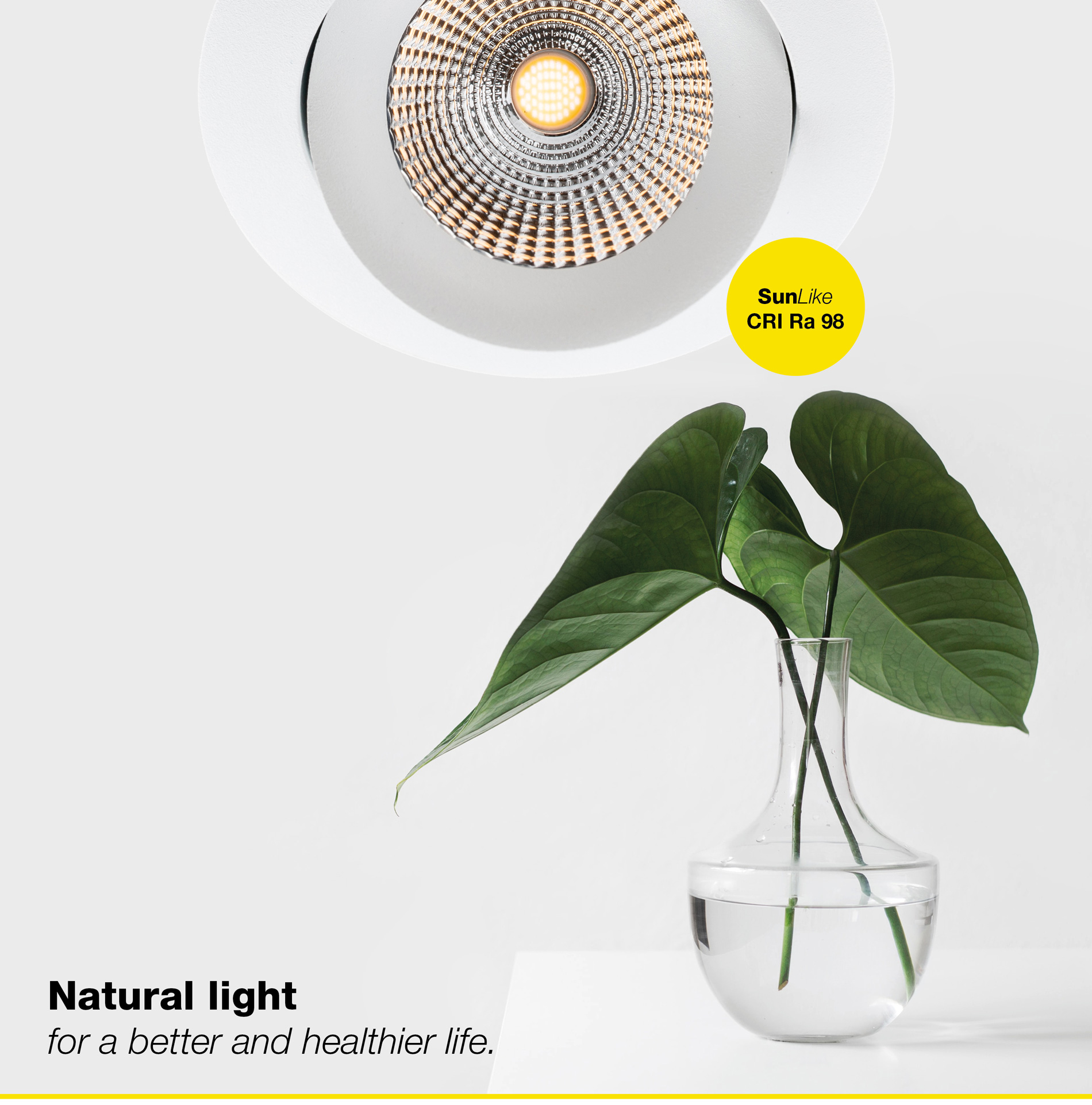 With our SunLike® products,
colors are reproduced
as optimally as possible.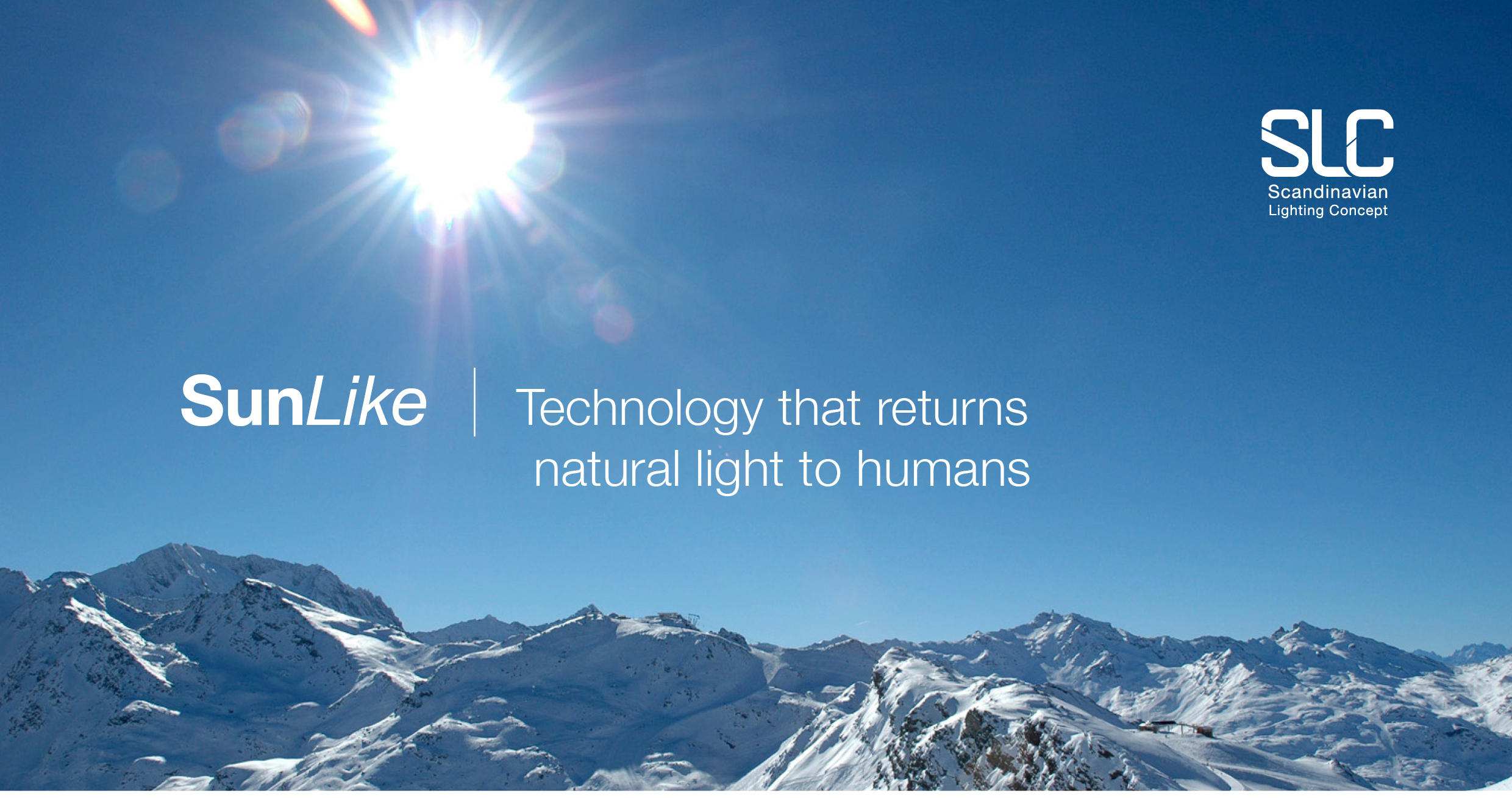 Blue spectrum
Our SLC One downlight (SunLike®) uses violet LED and TRI-R phosphor technology to reduce and remove LED blue spectrum. The graph compares the blue spectrum in a traditional LED and SunLike® LED with the sun as a reference.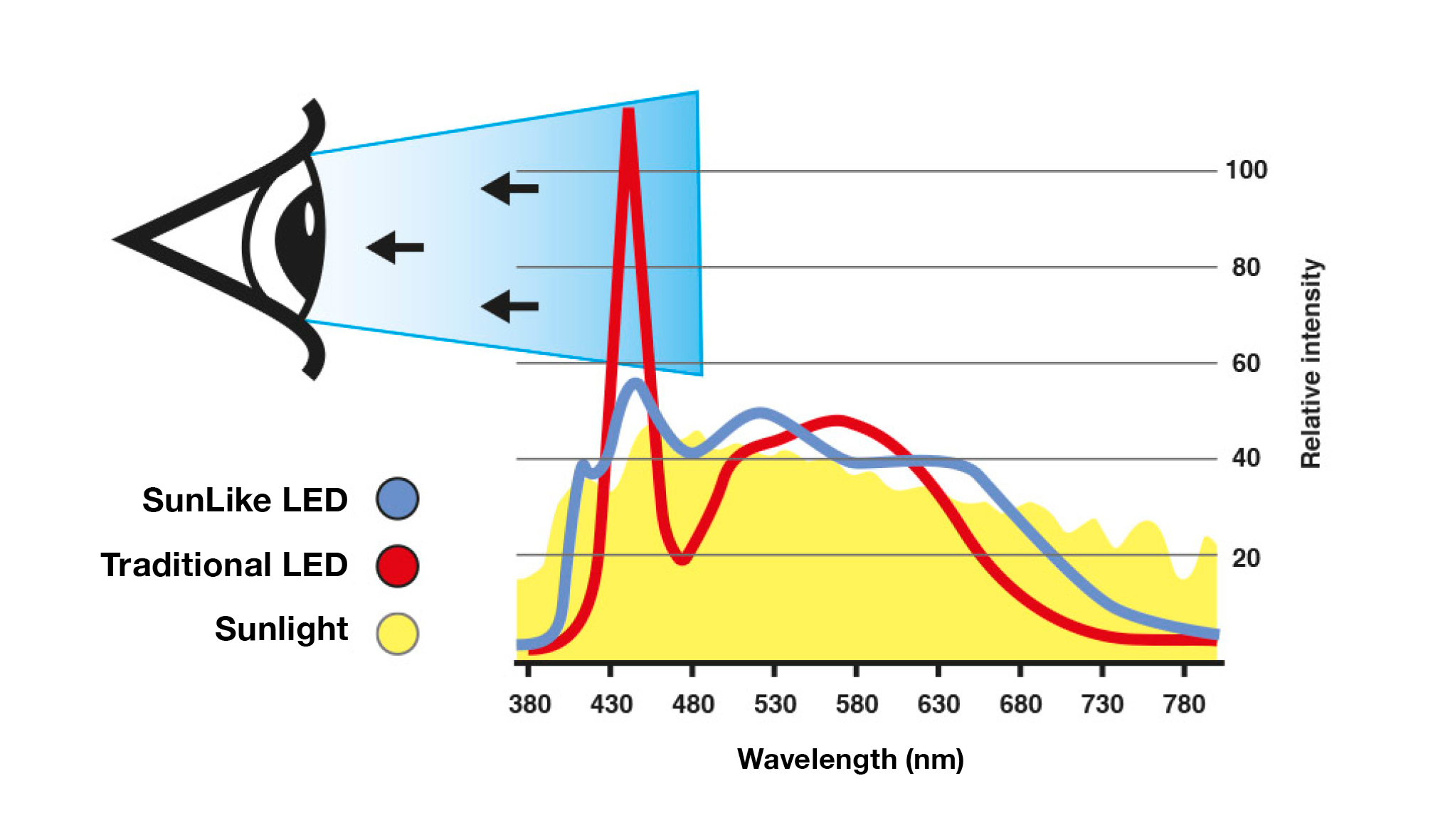 The light source has a reduced metal surface compared to other solutions. Consideration for optimal handling of heat development is nevertheless taken care of.
Benefits of SunLike®
SunLike® products support human health and well-being. SunLike® products are suitable for commercial lighting, museums, residential lighting, etc. where you want high quality in terms of product, light quality, and warranty.

In a clinical study, the results show that SunLike® statistically provides significant health benefits compared to conventional LEDs.
These positive results are due to its advanced technology for SunLike® as corresponds to the natural solar spectrum and enables healthier light production indoors.