Tunable White - Change The Light Colour Temperature
Tunable white is a technology, which allows us to change the light colour temperature (Kelvin) along with the amount of light output (Lumen) in luminaires. Our TW luminaires can be easily implemented in modern systems, where the light is controlled depending on the activities, amount of surrounding daylight or time of the day.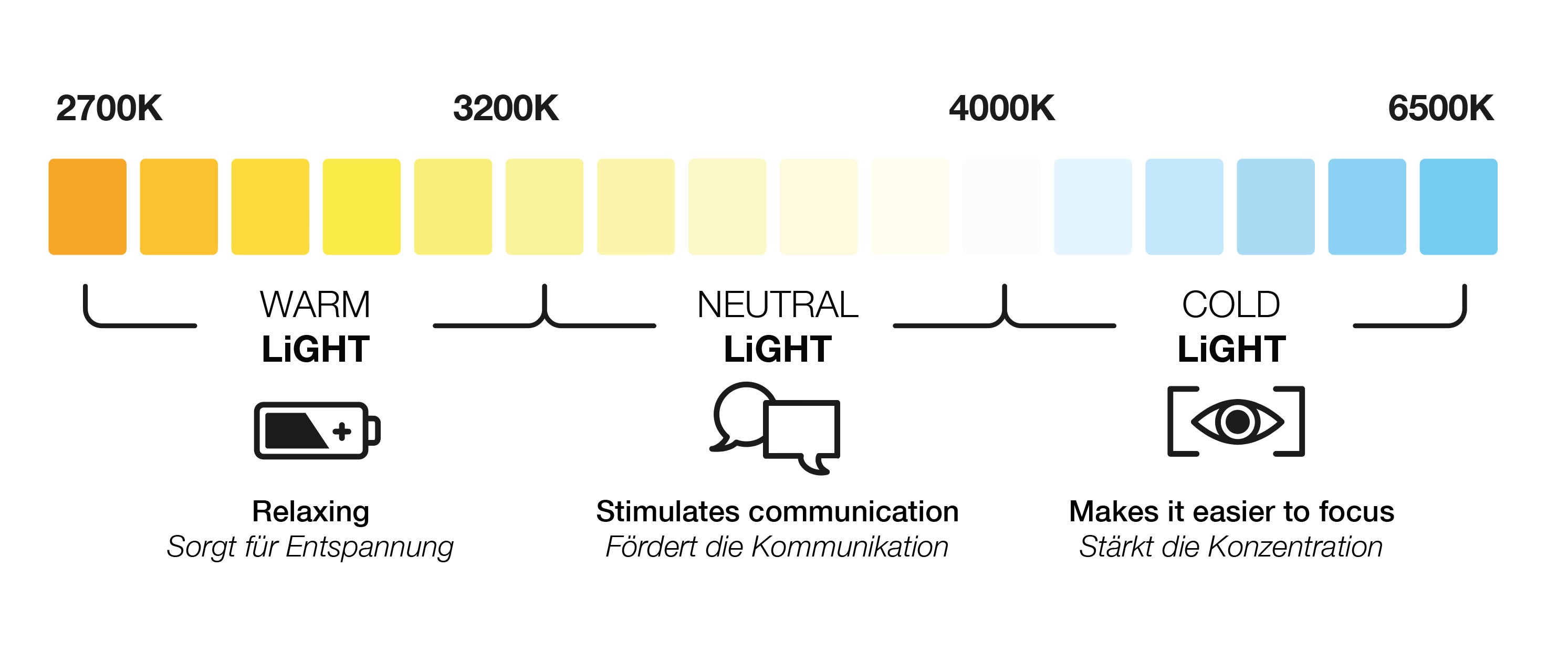 Our range of Tunable White CCT LED-strips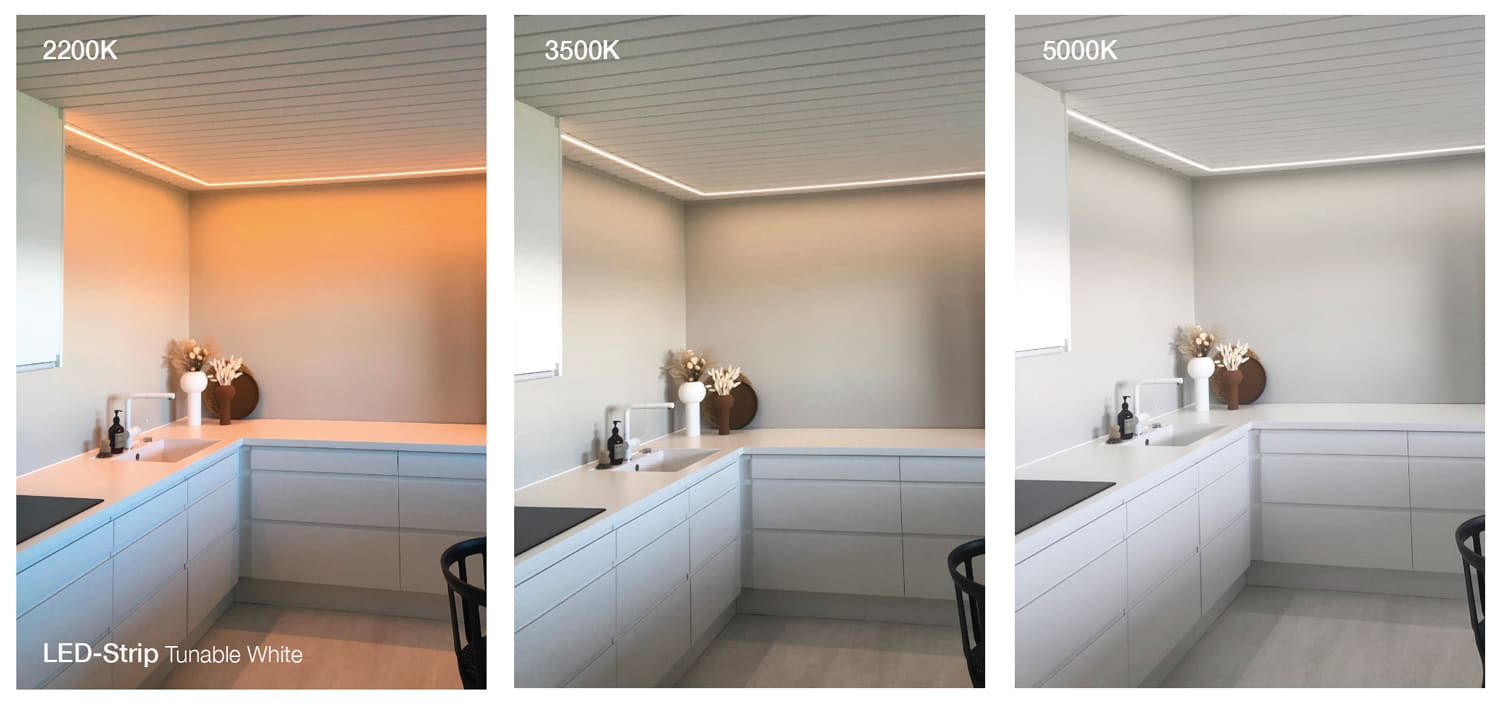 Same kitchen - different lighting experience
With Tunable White LED-Strips, you can completely change the feeling of a room. Adjust the light's colour temperature from ultra-warm (2200K) to the effect of daylight (6500K).
Control Gear for Tunable White LED-Strips